Y
ou know that family you see that wears matching outfits. Yeah, that would be us. I loved matching my kids and took a real joy in finding outfits when our first boy joined our crew--a true challenge I relished to conquer! 
Every Christmas and every Easter, I spent months putting together finding the perfect outfits to make us look like the sweet little matching family: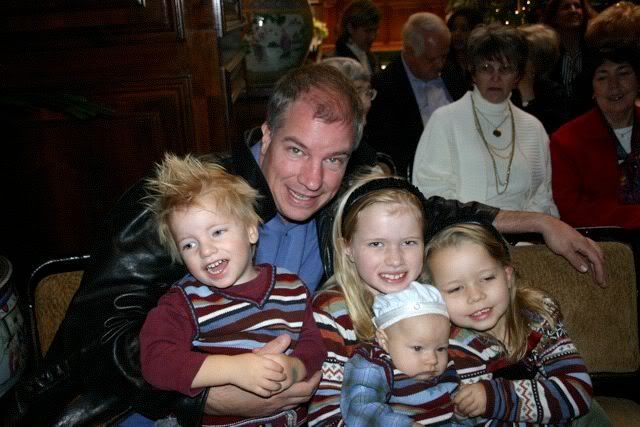 And I was happy.
Until one day Miley decided she was sick of matching her sister (I will admit that since Sarah's birth, I dressed both Miley and Sarah alike for years) and on top of that Sarah was sick of wearing a dress, outgrowing it and then finding a hand-me-down just like the dress she out grew. There was no variety but rather a year of repeats. The girls flat our refused my matching game.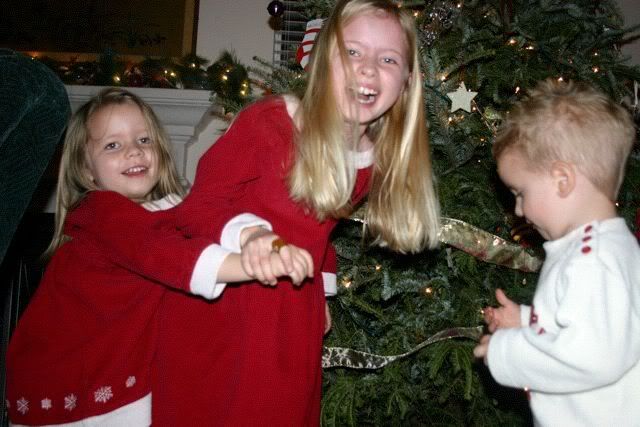 So last Christmas, I searched and searched for a way to make us match yet not in an obvious Hanna Anderson family matching set kind of way. My mother sent to different red dresses for the girls and I found suits for the boys that included a small red stripe detail in the pattern.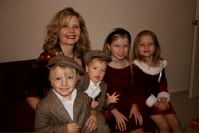 (Yep--my profile pic!)
Now this year, I am working with the girls to find the right dresses. Amazingly the dresses Grandma sent last year still fit and since we won't be in Dallas this year, we may just (gasp) repeat.
As for the boys--oh my boys. At this point, they love to match. But Dino only likes to wear Crewcuts. And Crewcuts does something I never thought anyone could do--they make Hanna Anderson look cheap. So I am wondering if those suits might fit--they were awfully big on them this year. ;)