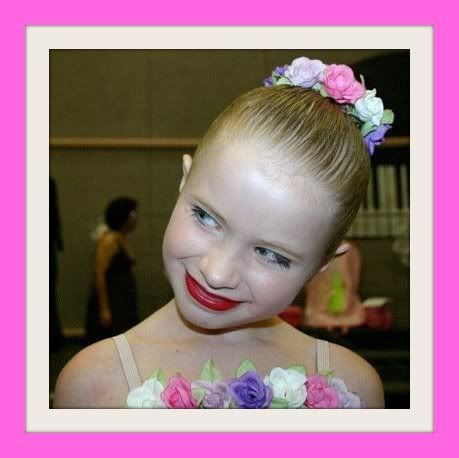 Y
ay! It's ballet recital time! For most families across America, this is a fun time, getting a cute costume and getting to wear make-up (boys too--and let me tell you they are
cute
). But wait--do you hear that sucking noise--no, it's not your Romba. That's the most anal dance school in the Western Hemisphere making a fun event into a stressful, need a drink NOW, sorta event :0
B
efore I go on, let me first say I have been going to the most complex, Type A dance recital in America  at the most anal dance school in the Western Hemisphere for almost seven years. So you'd think I would not get all glassy eyed when they pass out the 16 page booklet of rules for each dance during the mandatory come-unless-grandma-just-died-or-you-are-on-your-deathbed parent meeting. But I do. I sigh as I glance through the page after page of requirements like the full page of make-up guidelines or the specific type of tights or the way you need to polish your ballet shoes. And then I get my pen ready for the numerous additions I need to know for each and every dance my daughters are in. I need to trim the wrap around Sara's bun to go exactly ten inches below her low bun; I need to buy special bobby pins to fix the feathers around Miley's high pony tail; the belt buckle on Miley's jazz costume needs to be tacked right on the top of the loop and at the bottom (they'll test it at dress rehearsal).
S
o you may ask why the heck do I subject my kids to this (have you tried to slick a very tiny girl's hair into a high bun with absolutely no whispies?). Easy, I do it because they love it. They see the months of hard work and constant dedication to do their very best creates a show that the audience will remember forever.  It's a lesson I try to teach in school (get your math facts down and you will find things easy) but is much more vivid to them on show day. And I love how perfect the most complex, type A dance recital in America is. It really is perfect ;)
T
onight I get to attend my mandatory come-unless-grandma-just-died-or-you-are-on-your-deathbed parent meeting for the ballet dances--I have already attended jazz and tap. I will smile and remain calm. Then I will come home, carefully hang the tutus upside down and steam them. Then I will have a lovely glass of Dynamite Merlot while listening to Handel's Water Music. And I
will
be happy if only until tech rehearsal!