I
was busy tidying up Miley's room this morning and found this, instead of neatly folded shirts and extra blankets, in her armoire.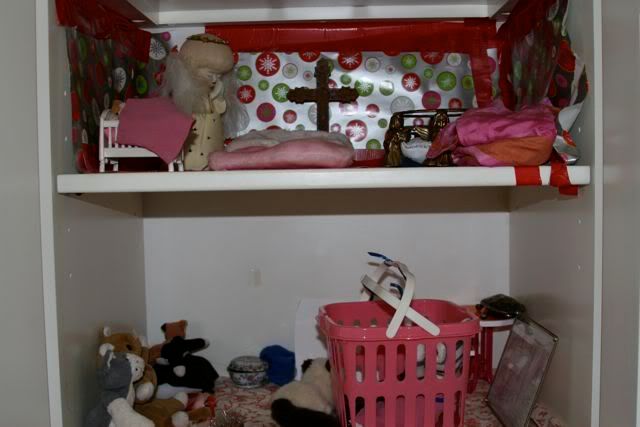 I
t's a Beanie Baby House complete with an altar on the upper level.  I loved that she has created this whole little world complete with wall paper all by herself; and at the same time I was curious why she chose to take the cross off our mantle and the light up angel out of the Christmas box.
I
asked why she made the altar and she said in a very matter-of-fact voice, "Well, for church service of course. It's easier for them to have service at home."
I
honestly spent a good hour trying to figure out why she would want a church in a house and then it hit me--if you have church in your house,
you won't be late
.
N
ote to self--Do not forget to set the alarm clock on Saturday night!