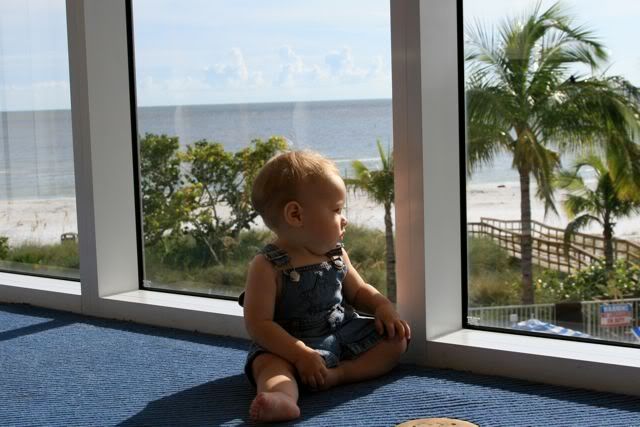 This is about the time of the year we plan our summer vacation. I look forward to vacations as much as a dread them. You see vacations (along with sick days) were not included in my compensation package as a stay at home mommy.
Last year, we went to one of my favorite little coastal towns in Florida. It was beautiful, it was sunny and we got to wake up and look out at the ocean every morning. I also got to spend every morning searching for bathing suits (even though I very carefully placed all items in specific drawers upon our 12:45 am arrival), making sure teeth are brushed, packing the beach bag and carefully applying sun screen--being an all blonde family is not without it's issues ;).
Upon arrival to the beach or pool, it was time to set up the six towels, and become a sheep herder as the
sheep, I mean children, ran into the ocean at full force. Within minutes, everyone was hungry and that had to be handled. Then, well you get it, I am sure.
So now, it's time to start planning it again. Don't get me wrong, I love how excited my kids get, I love that my husband can relax--it's just the fact that there is no real break for me. Well, except I don't have to clean the floor or wash the towels or even make the beds. Hmmmm.....that gets me thinking. Wherever we end up going, I have every intention of throwing every wet towel in sight on the floor, eating and drinking barbecue and rice in bed and then making giant forts with all the pillows and sheets (and remaining clean towels) 
daily
. 
Don't worry--I'm a very good tipper!