It was a warm, sunny day. A really sunny day.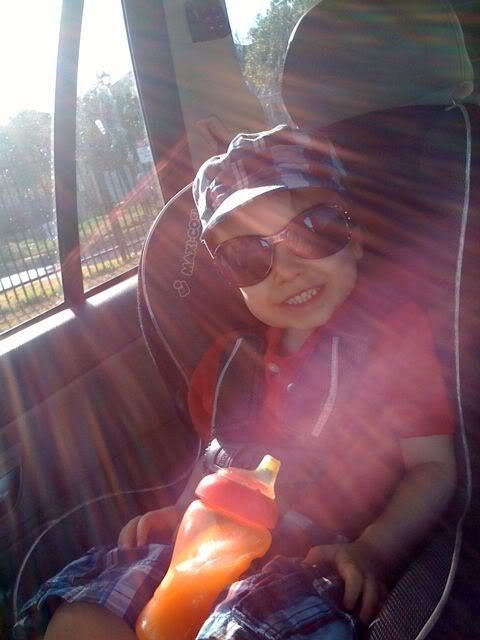 "Hey mommy--it is too sunny to sit in the house or even in the car!"
Spanky was right. So this mommy took a brief a stop from the very busy homeschooling day and surprised her four children with lunch al fresco. At a place that the healthy mommy almost never ever took the four children. This was the starter.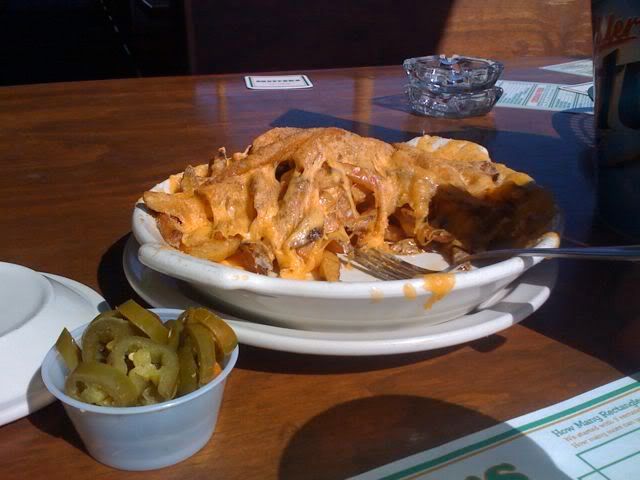 Note the lovely sliced jalepenos. Cheddar fries just aren't the same without 'em.
And so it was the perfect break from equations,
chreias
and spelling. And something I can do because I homeschool. It makes up for all those crazy, insane, about-to-bang-my-head-against-the-wall-because-the-kids-are-driving-me-crazy moments; not like we have many :)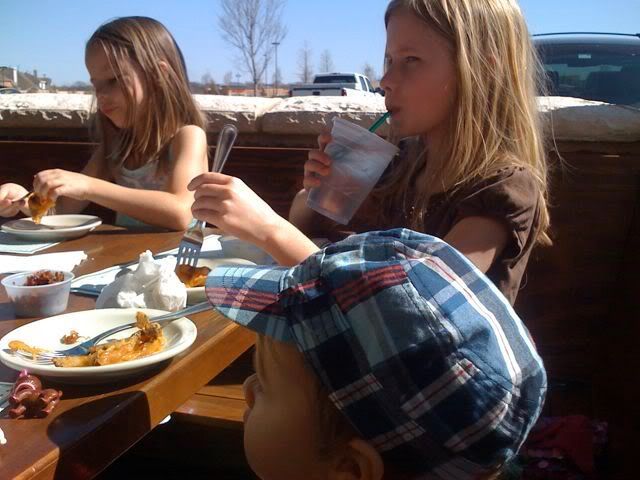 Oh did I mention bacon bits came with the cheddar fries? Another must.